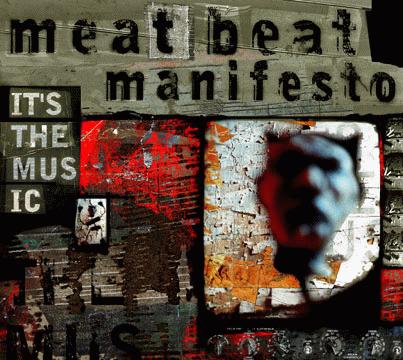 It's the Music (single) by Meat Beat Manifesto

I have two favorite bands. Really, they each are completely different.
Meat Beat Manifesto has long been my favorite dance band. MBM plays a great variety of music and has been able to grow and mature over the years.
Skinny Puppy is a little more tortured, but they have always fit my more tortured moods. They have broken up, but they still remain on the playlist in the Orb of Korb.
My local radio station is also on the web. You can listen to, and even make a request at: 97X: WOXY, Oxford, Ohio on the www. The best radio station I've ever heard (better than even KROQ, Gilbert!)
In my CD Player:
LINKS:
Energy Rekords (label)
Zoth Ommog (label)